Homes in Whitehorse Recap and 2023 Market Outlook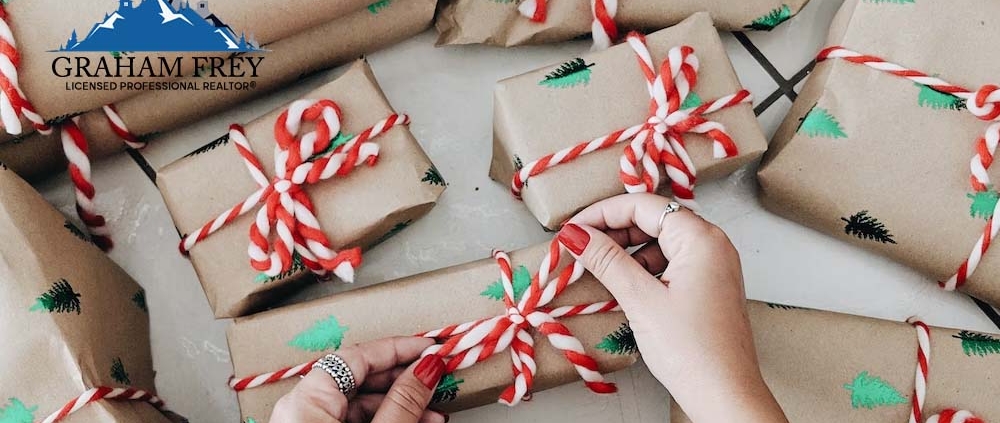 Over the course of 2022, we have written lots of blog content. Since 2022 is almost over, we thought it would be a good idea to finish off this year's content with a year-end recap of all of our blog posts from the past few months. In addition to this, we are also going to provide a quick summary of the market outlook for homes in Whitehorse in 2023. Continue reading this post for more information about what we wrote in 2022 and what's to come for Whitehorse real estate in 2023!
Blog Recap!
Aug – Why Buy Whitehorse Real Estate?
If you are looking to purchase a property in the Yukon, look no further than Whitehorse! There are so many reasons why Whitehorse real estate is appealing to buyers. Whitehorse is the largest city in Northern Canada and is home to the mighty Yukon River. This minimally populated city is full of culture and boasts a vibrant downtown core. Learn more about the perks of buying Whitehorse real estate now.
Sept – Why Hire a REALTOR® When Buying Homes for sale in Whitehorse?
Are you looking at purchasing homes for sale in Whitehorse? If the answer is yes, you're probably also in the market for a diligent real estate agent! A REALTOR® is a helpful contact to have during the home-buying process. If you're not sure what qualities make for a great REALTOR®, check out this post where we go over the top characteristics to look for when recruiting a real estate agent!
Oct – Is Buying Land for Sale in Whitehorse a Good Idea?
Land is a valuable asset to have. Buying a property and building your dream house is a dream for many Canadians. Because there is a finite amount of land, lots of investors are lured into purchasing. Some prefer to develop the land, while others would rather wait and sell when the market is just right. We encourage you to read this article if you are considering buying land in Whitehorse.
Nov – Things to Consider Before Purchasing Houses for Sale in Whitehorse
Failure to consider the elements of your home could result in you purchasing the wrong property. In this article, we went over all of the things you need to consider before you decide to buy houses for sale in Whitehorse.
Homes in Whitehorse Market Outlook for 2023.
On December 14, 2022, the Northern housing market report was released. This report has shown positive economic growth in all three of Canada's northern territories. While Canada's territories saw the harshest impact from COVID-19, they have had significant improvements in their economy over the past year.
Despite the mending economy, the North is facing increasing housing prices – similar to the provinces in other parts of the country. There is currently a strong need for more affordable housing in the North. Limited land supply and high labour costs are major contributors to the lack of affordable housing.
In the Yukon, there has been a surge in population growth. Between 2016 and 2021, the Yukon experienced the highest population growth out of all provinces and territories in Canada. And, most of the growth occurred due to people moving to Whitehorse. Further to this, Whitehorse also had the largest relative increase in real GDP in the country over 2021. Currently, Whitehorse has a very low vacancy rate and prices for all forms of housing are trending up. Moreover, the employment rate in Whitehorse as of August 2022 was recorded to be 71.9%.
Much like other cities in Canada, Whitehorse has seen record-high resale prices for single-family detached houses. Because of this, 1 in every 8 households in Whitehorse are unable to afford market housing. There are also very limited vacancies in the private rental market.
Despite all of this, 2023 is set to be one of the best years yet for Whitehorse and other Northern cities. As recovery from the pandemic continues, things are only going to get better!
Contact Me About Homes in Whitehorse.
Make sure you check out our blog articles from 2022 if you haven't already! For more information about purchasing homes in Whitehorse, contact me today. I'd be happy to help you find the perfect house for sale in this area. Stay tuned to my blog for the latest Yukon real estate news and content. I look forward to working with you in the new year. Happy holidays everyone!
https://gfreyhomes.com/wp-content/uploads/2022/12/whitehorse-real-estate-graham-frey.jpg
562
1000
EstateVue
https://gfreyhomes.com/wp-content/uploads/2022/04/whitehorse-realtor-graham-frey.png
EstateVue
2022-12-22 21:21:45
2022-12-22 21:21:54
Homes in Whitehorse Recap and 2023 Market Outlook