Why Buy Whitehorse Real Estate?
If you are looking to purchase a property in the Yukon, look no further than Whitehorse! There are so many reasons why Whitehorse real estate is appealing to buyers. Whitehorse is the largest city in Northern Canada and is home to the mighty Yukon River. This minimally populated city is full of culture and boasts a vibrant downtown core. Enjoy the many amenities and natural beauties of Whitehorse when you own Whitehorse real estate. Follow along below to learn more about living and owning real estate in this awesome Canadian city!
The Wilderness is at Your Doorstep.
Whitehorse is the capital city of the Yukon Territory which means that the wilderness is right at your doorstep. Even though Whitehorse has a small-town feel, the city is surrounded by a stunning landscape. If you love to hike, mountain bike, or explore, Whitehorse is for you. There are tons of pristine features to explore. For instance, lakes, rivers, mountains, an abundance of wildlife, and so much more! For those who love to get outside and enjoy nature, Whitehorse real estate is the perfect investment.
Say Goodbye To Pollution With Whitehorse Real Estate!
Whitehorse is famously known in the 2013 Guinness Book of World Records for having the lowest amount of air pollution in the world. Whitehorse is a city is where you'll find clean air and a thriving natural environment. Moreover, this city has several bylaws that are in place to ensure wildlife and parkland remain pristine. Breathe freely with a home in the stunning Whitehorse landscape. There are also a number of new environmentally friendly developments taking shape such as the Current Condos!
The Weather Isn't All That Bad.
For a northern community, Whitehorse has a fairly mild climate. Whitehorse is located in the Whitehorse valley which shields the city from much of the harsh weather. Furthermore, Whitehorse is in close distance to the pacific ocean which contributes to its relaxed climate. During the summer months, you can expect to get up to 19 hours of daylight. On the other hand, during the winter months, daylight only lasts a few hours. Compared to other northern cities in Canada like Yellowknife, the weather in Whitehorse is certainly doable. Winters are undoubtedly cold, but the views and natural landscape make up for it!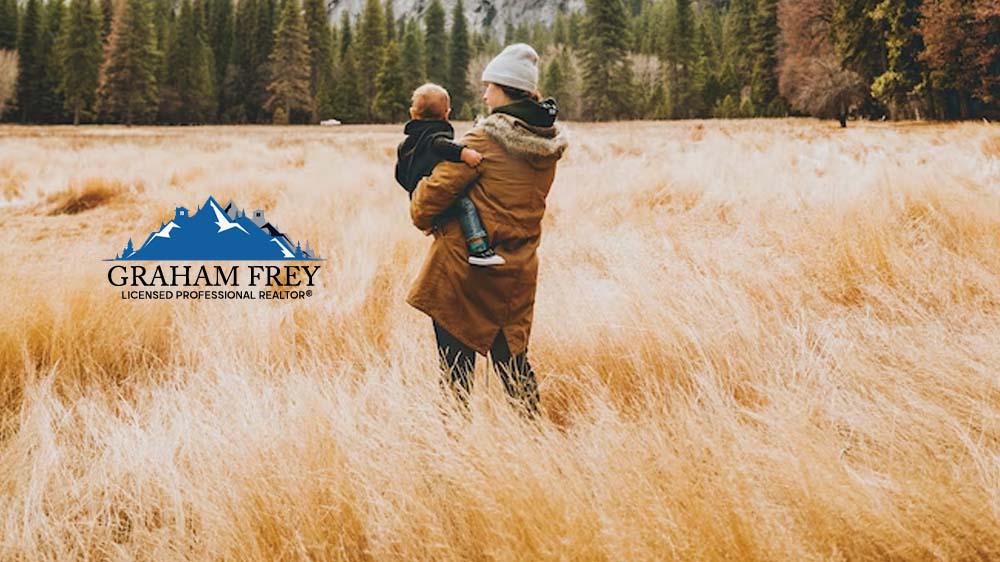 Enjoy Tons of Local Activities!
Are you sick and tired of boring and uneventful cities? If yes, Whitehorse is the place to be. There's always something to do—especially for outdoor enthusiasts! The wilderness is truly your playground with Whitehorse real estate. No matter what season you're in, we are certain that you'll be able to find something to do. For instance, fishing, hunting, snowmobiling, dirt biking, ice fishing, swimming, hiking, biking, running, cross country skiing, etc.
Moreover, Whitehorse is home to a ton of sporting events and festivals. Some of the most popular events include the Yukon River Trail Marathon, 24-hours of Light mountain bike festival, Adaka Cultural Festival, Yukon Quest Internation Dog Sled Race, and the Yukon Arctic Ultra. In addition, residents of Whitehorse can also watch the famous Northern Lights and visit the Fireweed Community Market. Both of which are popular pastimes of Yukoners. At the Market, you'll find locally made goods and discover the work of Whitehorse entrepreneurs.
Whitehorse is also home to a large and incredible community centre. The Whitehorse community centre was originally built to house the 207 Canada Winter Games, which were hosted in Whitehorse. However, it is now used for a number of sports including soccer, hockey, weight training, figure skating, swimming, and cross country skiing. There are also tons of group fitness classes and meeting rooms.
Whitehorse Real Estate is Great For New Families.
If you have children, Whitehorse is a great place to raise them. This small town is safe and clean with a ton of opportunities. Furthermore, the public education system in Whitehorse is well-funded and provides kids with an exceptional education. The curriculum is largely based on the British Columbia curriculum and offers a wide variety of academic and elective options. Between the range of outdoor activities and the amazing educational system, Whitehorse is an ideal place to raise or start a family.
Contact Me About Whitehorse Real Estate!
Living in Whitehorse comes with many amazing perks—the awesome education, fun cultural events, great landscape, and mild climate (to name a few). For more information on purchasing Whitehorse real estate, contact me today! I'd be happy to help you find the perfect home for sale in this vibrant city. If you have any questions or concerns about a home in Whitehorse, be sure to reach out to me. I look forward to working with you in the near future!
https://gfreyhomes.com/wp-content/uploads/2022/08/whitehorse-real-estate.jpg
562
1000
EstateVue
https://gfreyhomes.com/wp-content/uploads/2022/04/whitehorse-realtor-graham-frey.png
EstateVue
2022-08-31 23:45:57
2022-08-31 23:46:06
Why Buy Whitehorse Real Estate?